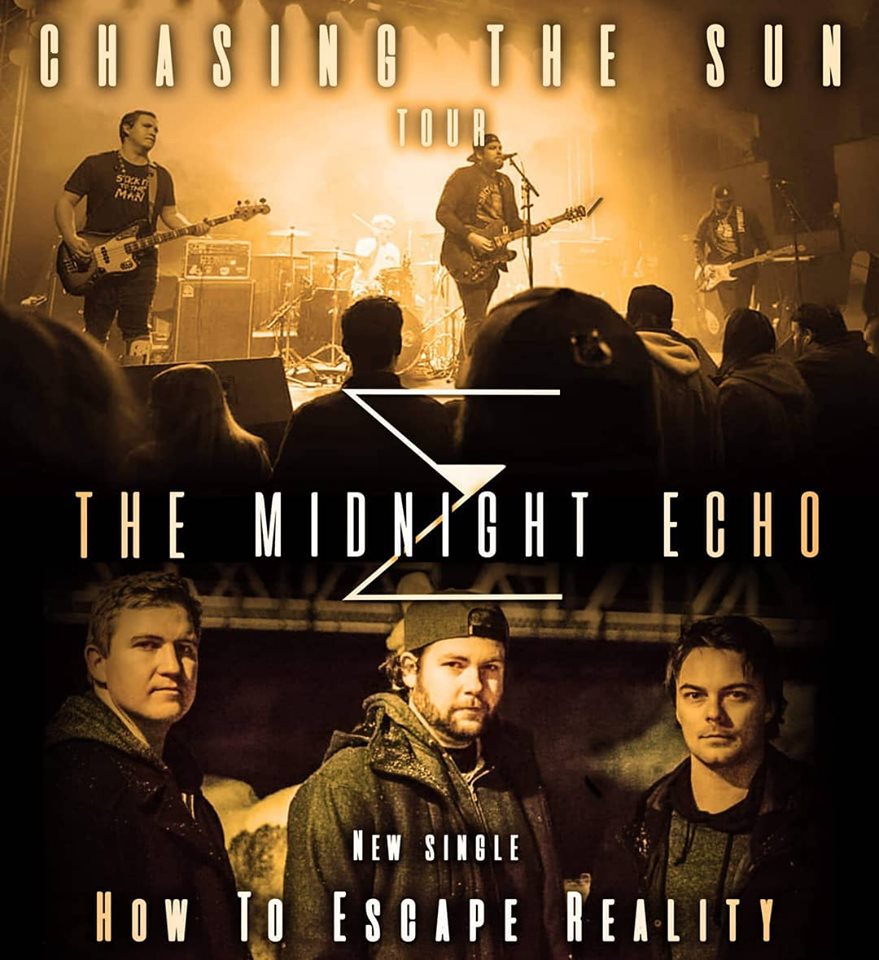 The Midnight Echo is an alternative band based out of Whitby, Canada.
After one year of writing and recording material, The Midnight Echo released their debut album entitled, Voyager in Spring 2017. This ten-track record features a full tone matched by no other in today's music scene. This is achieved through a huge, reverb-oriented sound, mixed with atmospheric and anthemic qualities that seem to be lacking in alternative music these days. Although the music is filled with passion, it is also rich with intensity, angst, and emotion.

"The Midnight Echo hit me on that 30 Seconds To Mars nerve and while it's closer to a Blink 182 meets 30 Seconds To Mars, I absolutely love it."
-www.syffal.com

The Midnight Echo have big plans for 2018, as they begin to line up shows and festivals for the upcoming months. A loyal fan base has been growing quickly and steadily, and the members of the band cannot wait to get out and play songs off of the new record.