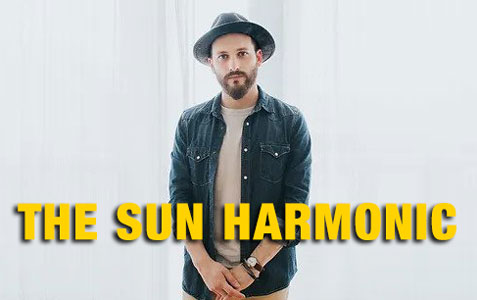 The Sun Harmonic is a Canadian singer-songwriter, a stage pseudonym of prolific recording artist Kaleb Hikele.
He has released the fifth Sun Harmonic studio album and his tenth independent record; Coast to Coast is a folk album composed of songs that were recorded in studios all across Canada, from Vancouver Island to Halifax.
Kaleb has self-produced original music from his home recording studio since 2007, with a vast catalogue of side projects and ambitious concept albums.
The release of 'It's All Okay, Thanks to You', an EP released one month into the pandemic, successfully spun on satellite radio across North America for eight months straight during pandemic lockdowns.
The Sun Harmonic has drawn the attention of SiriusXM, CBC Radio, Canadian Musician Magazine, while recently receiving accolades from Record Store Day and Canada's Walk of Fame. ...more>>
"APOLOGY"
The Sun Harmonic feat. Justin Dashnay